Alumni E-Newsletter, August 2018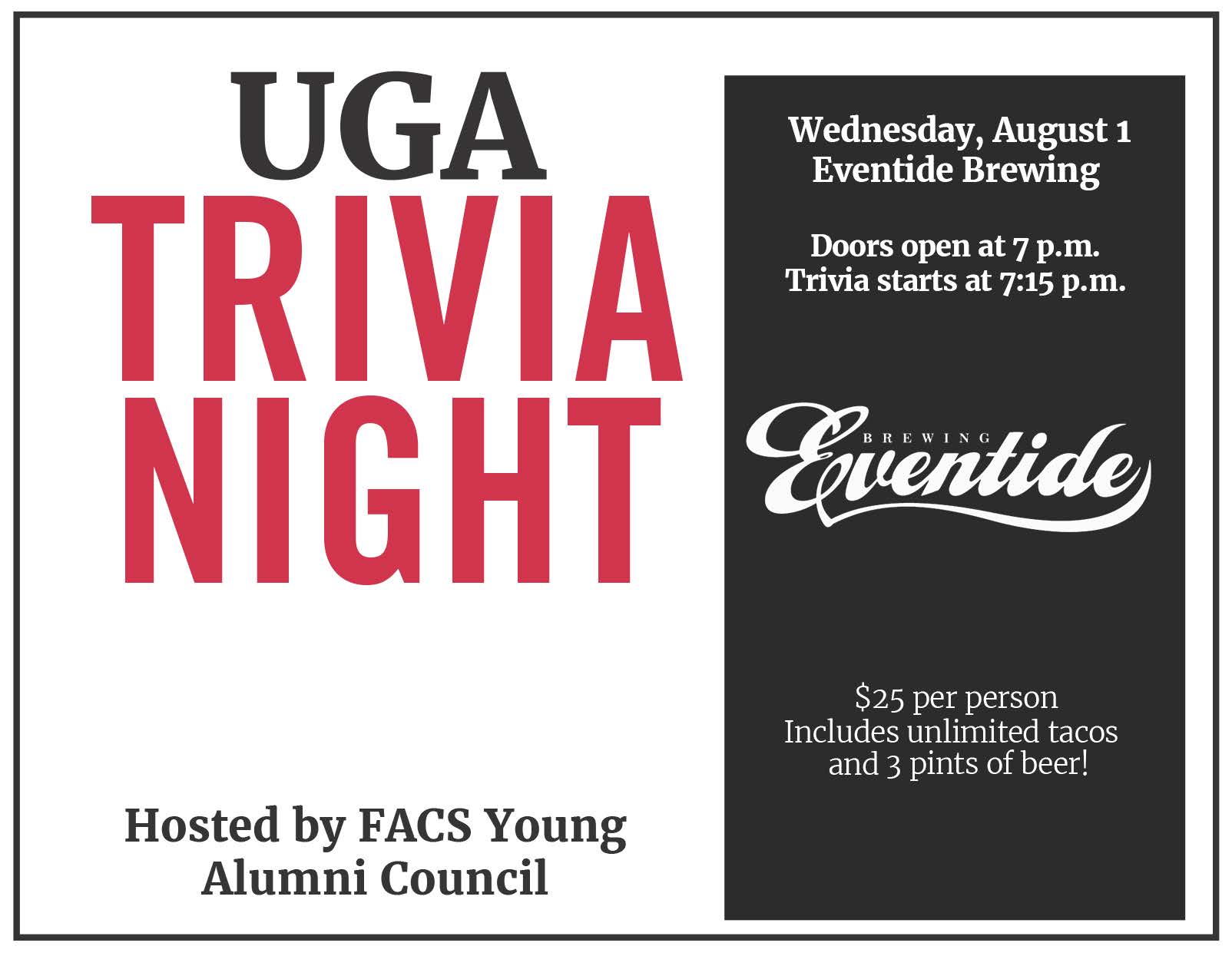 Join us for a trivia night on August 1
If you love tacos and craft beer, come to UGA Trivia Night at Eventide Brewing in Atlanta! All friends of UGA are welcome.
Tickets are $25 and will include three pints of Eventide beer, UNLIMITED tacos from Tex's Taco truck and the chance to win some awesome prizes. Participants can register as an individual or in teams of 4 or 6.
Register TODAY and be entered into a drawing to win an autographed football by Kirby Smart.
---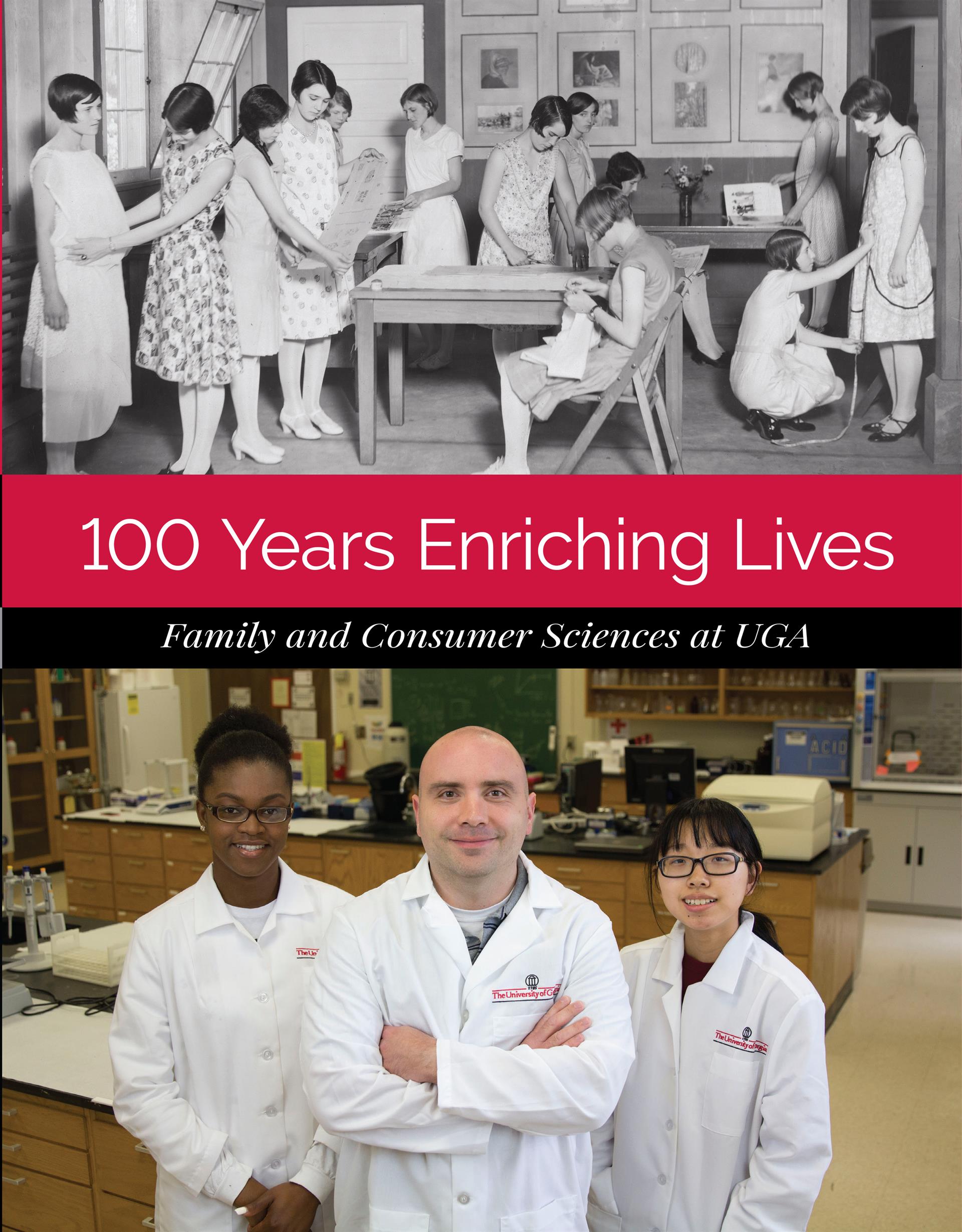 FACS pictorial history book now available
The FACS pictorial history book, 100 Years Enriching Lives: Family and Consumer Sciences at UGA, chronicles an amazing journey from the founding of the Division of Home Economics in 1918 through modern times.
Distributed by University of Georgia Press, the book is $34.95. To order go to ugapress.org or call (800) 848-6224.
---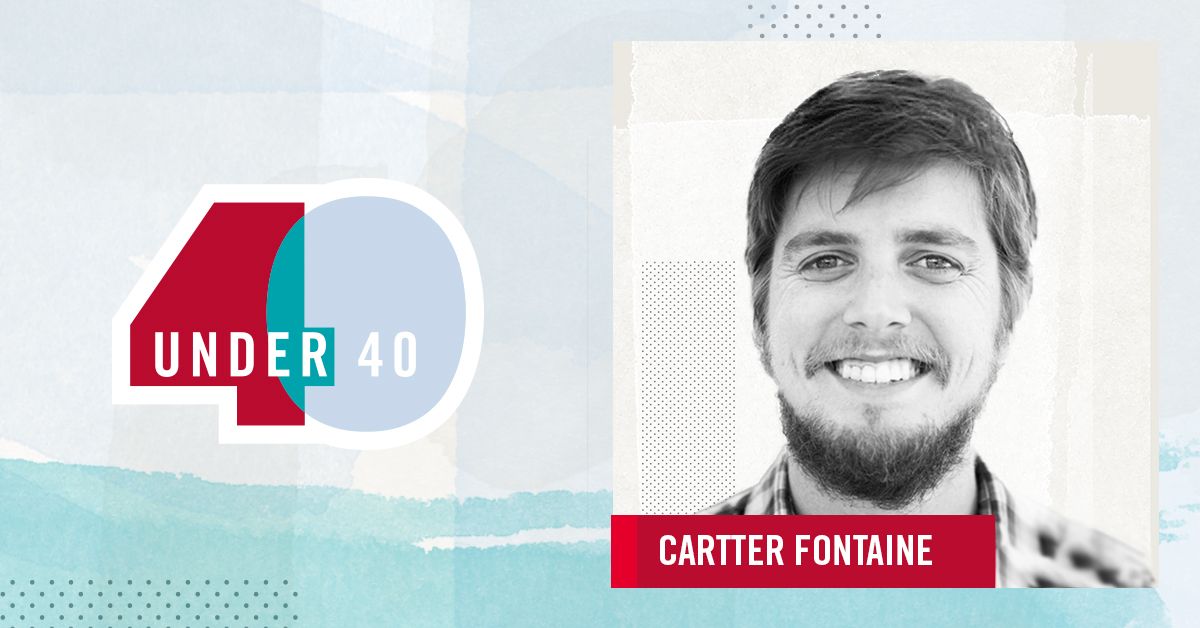 IN THE NEWS
Cartter Fontaine (BSFCS '10; MA '12) named as honoree in the UGA 40 Under 40 Class of 2018
The UGA Alumni Association announced the 40 Under 40 list in recognition of graduates who have made significant impacts in business, leadership, community, educational and/philanthropic endeavors.
The 2018 40 Under 40 Awards Luncheon will be held Thursday, September 13 in Atlanta. To see the entire list of the 2018 honorees, please visit https://alumni.uga.edu/40u40/
---
Michael Thomas '19 wants to change people's minds about money
Most people learn their spending habits from their mother, usually by the age of 7. For Michael Thomas, a Ph.D. student in UGA's financial planning department, his mother taught him to face money matters head-on. Despite growing up in a single-parent home where dinner was often sausage with Ramen Noodles, Michael's mom never backed away from managing their financial affairs.
---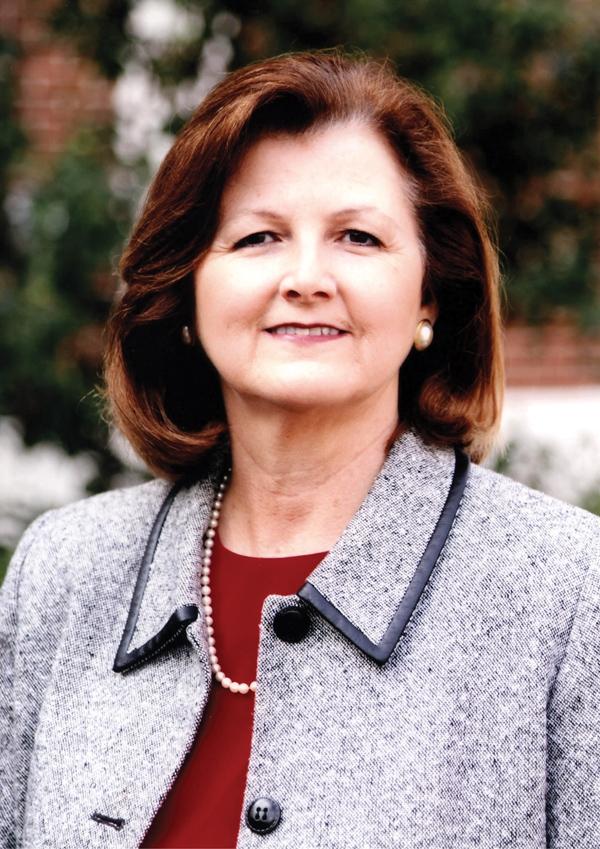 Judge Palmer elected to Board of Governors of State Bar of Georgia
Middle Circuit Superior Court Chief Judge Kathy Palmer has taken on another job. She was elected to the Board of Governors of the State Bar of Georgia and was installed Saturday, June 9, during the board's annual meeting.
---
---
FACS welcomes 2018-19 Alumni Board of Directors
Interested in serving on the FACS Alumni Association Board of Directors? Contact Alexis Morgan, Alumni Director at Alexis.Morgan@uga.edu.
---
Send us your news
Do you have good news to share? Have you recently received a promotion or special recognition? The FACS Alumni Association would love to hear from you! Contact us at alumni@fcs.uga.edu.
---
EVENTS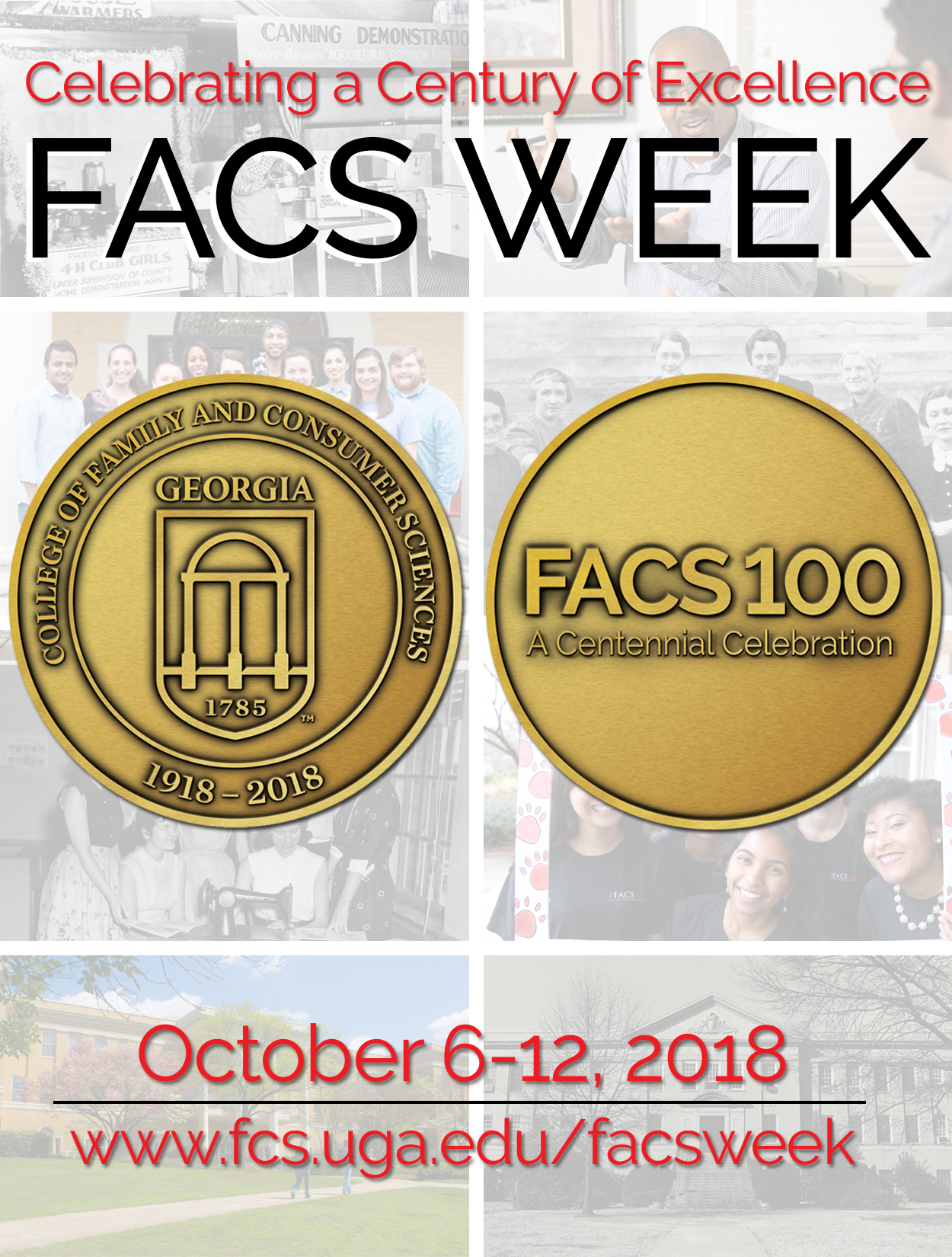 FACS Week and Homecoming Tailgate
Mark your calendar! The 4th annual FACS Week will be held October 6-12.
FACS week will kick off on Saturday, October 6 at the FACS Homecoming Tailgate prior to the Georgia vs. Vanderbilt football game.
Stay tuned for more information!
---
---
Save the date! FACS Alumni Awards returns in spring 2019
The FACS Alumni Awards ceremony will be held on March 2, 2019. Help us recognize the contributions of graduates and friends of our college by nominating outstanding individuals or organizations for the FACS Alumni Association Awards. These alumni, faculty, staff and friends of the college have made significant contributions to the Alumni Association, the college, the profession and/or society in general.
For award descriptions and to submit a nomination for the 2019 FACS Alumni Association Awards, visit: /alumni/nominate-facs-awards
Nominations are due October 1, 2018.
For more information, please email alumni@fcs.uga.edu
Alumni Awards
Distinguished Alumni Award
Outstanding Service Award
Pacesetter Award
Emily Quinn Pou Professional Achievement Award
Friends of the College Awards
Creswell Award
FACS Appreciation Award
Honor Hall of Recognition
---
STAY CONNECTED
Catch up with your department
---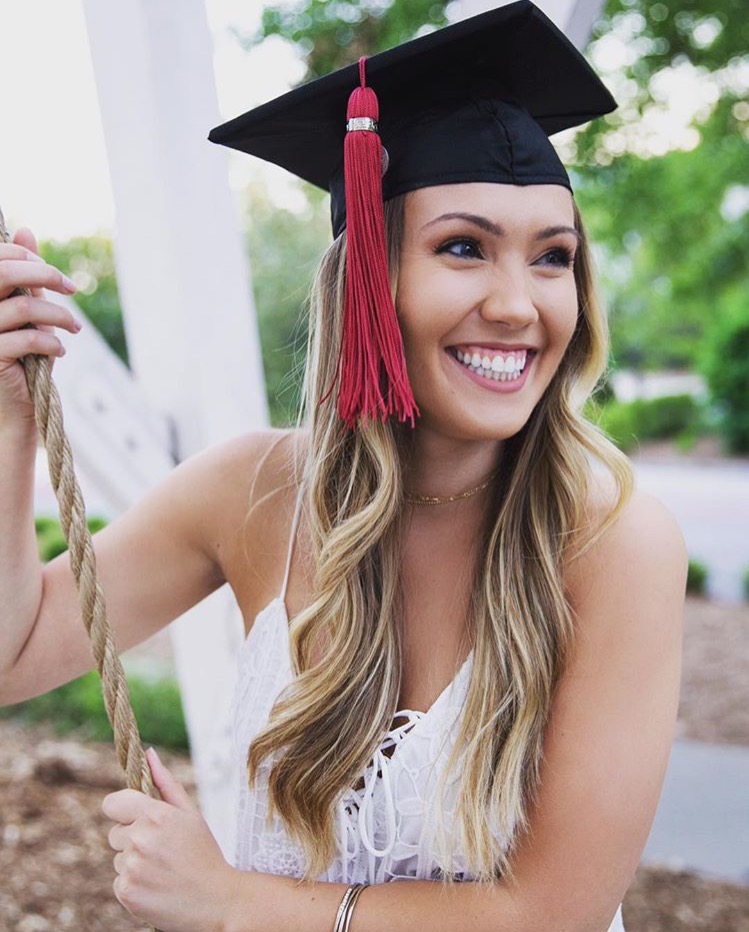 "My passion for nutrition led me to choose dietetics as my major my first day of freshman year. I was one of the few students who never changed majors all four years of college and I can thank the FACS family for that. This amazing network of students and faculty have shown me love and support from my first day of orientation to my last day of senior year. Not only was FACS a place for me to grow my professionally, but I made some of the best friends and memories during my time there. Being a FACS Student Ambassador was one of my favorite experiences and I am so grateful I was able to represent such an outstanding college!"
- Lindsey Lock, BSFCS '17; MS '18
---
Why choose FACS?
Fall is a great time to learn more about FACS! Do you know someone interested in attending UGA? Encourage a student in your life to VISIT FACS. We have several opportunities for prospective students and guests to learn how we make a difference in our communities in career areas such as business, counseling, culinary science, education, extension, fashion, financial planning, healthcare, residential interior design, journalism, law, medicine, non-profits, nursing, policy, therapy, youth development, and more!
---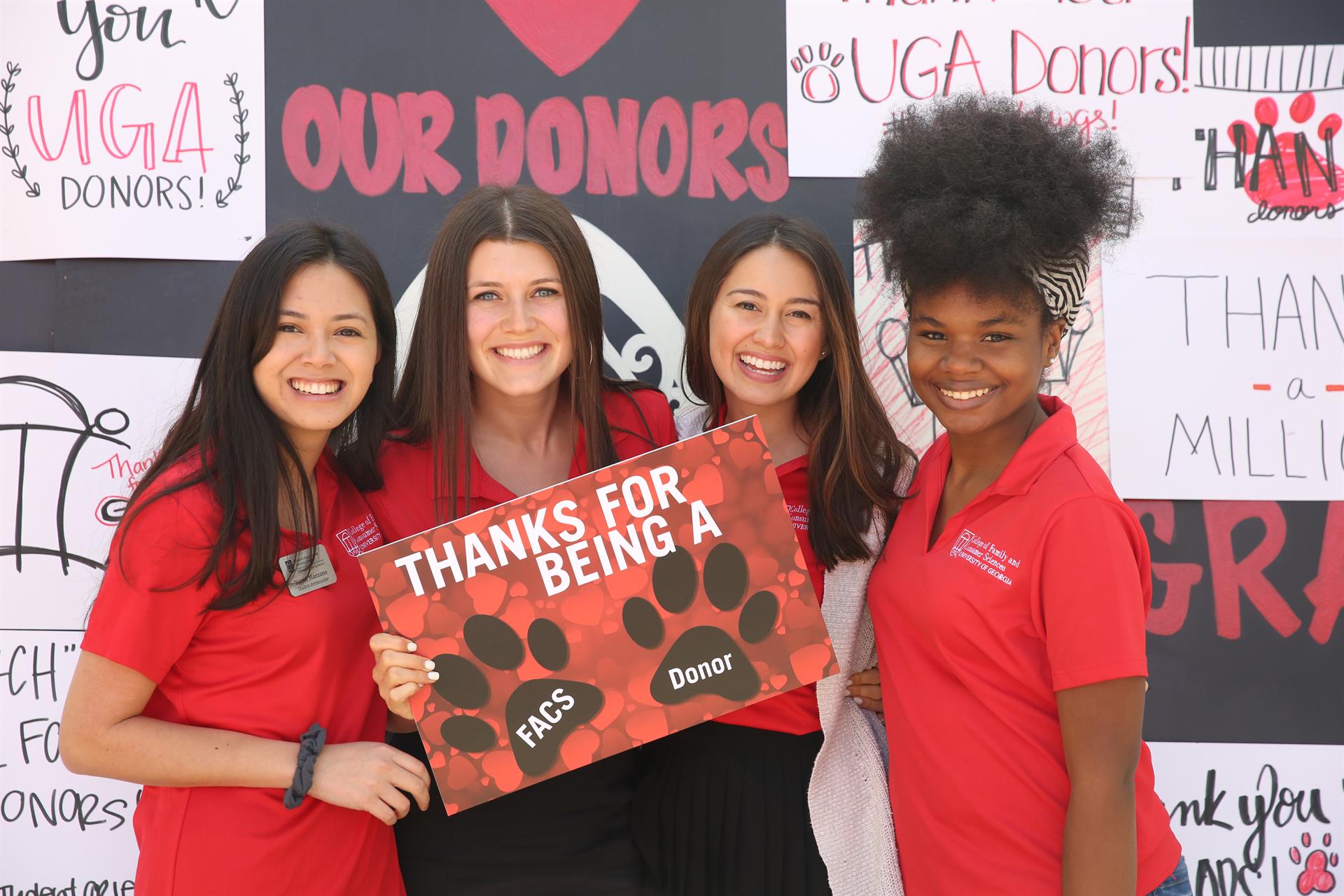 As we celebrate our past help us prepare for the next 100 years by supporting FACS students through the Centennial Endowment for Student Success!
---